KPN - Top 10 website
A Fully responsive website designed to launch a new KPN product and persuade costumers to upgrade their package deal.
This website launches a package deal that includes television, internet and a phone connection.  KPN is a well known telephone company and is quite new in providing television. This website shows the top 10 benefits of watching television with KPN and also gives KPN customers the opportunity to upgrade their package deal with just a few clicks.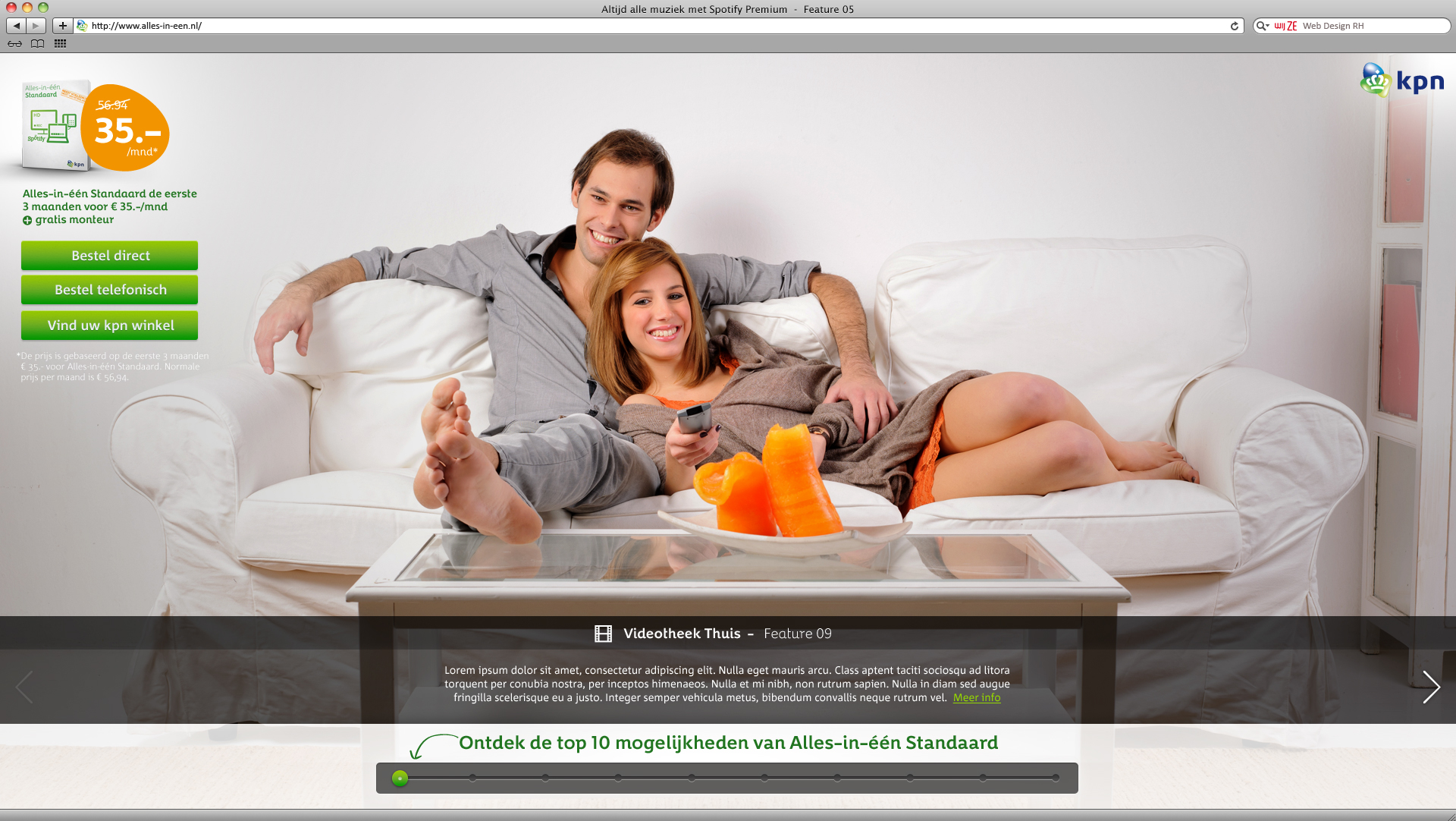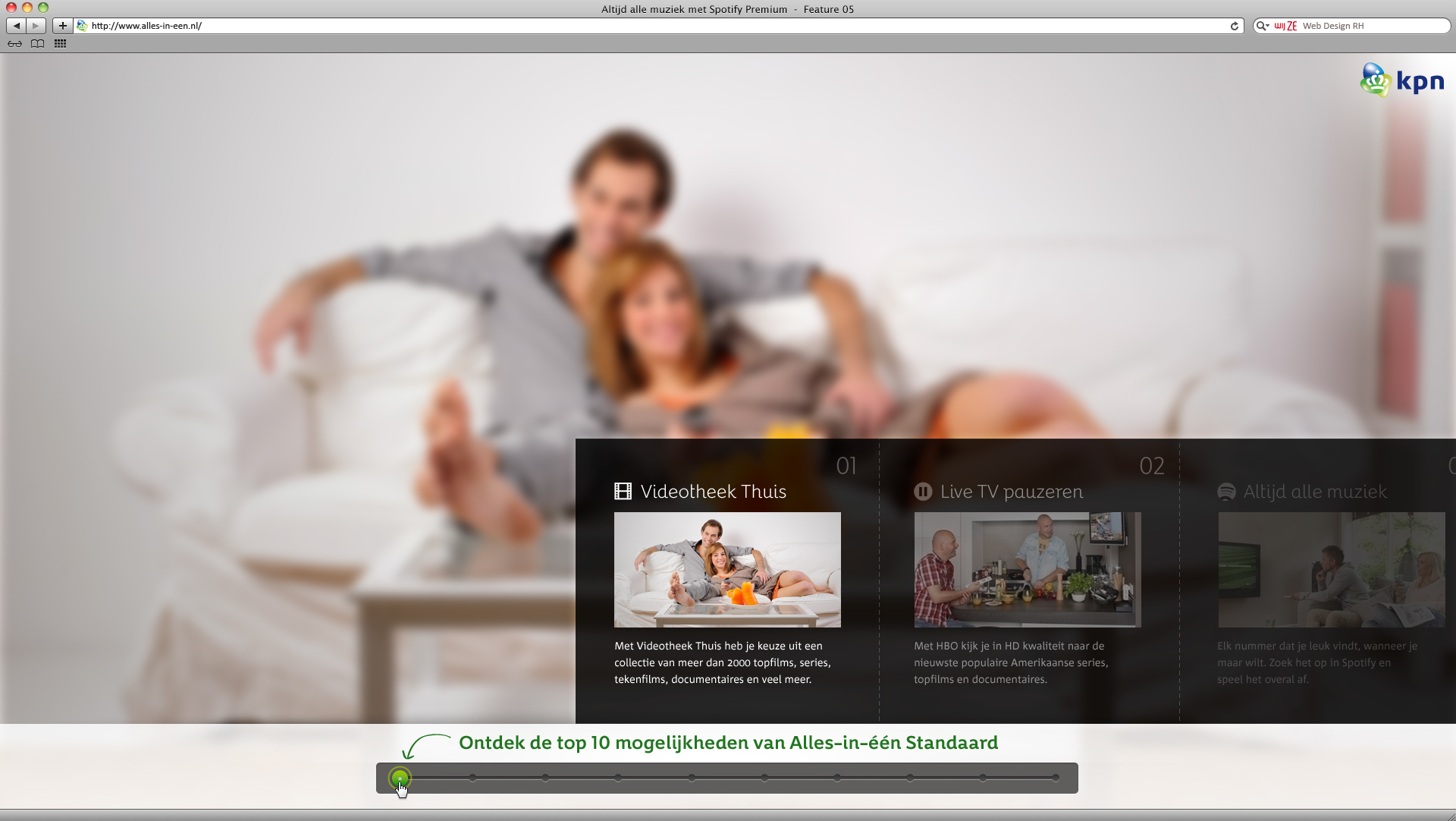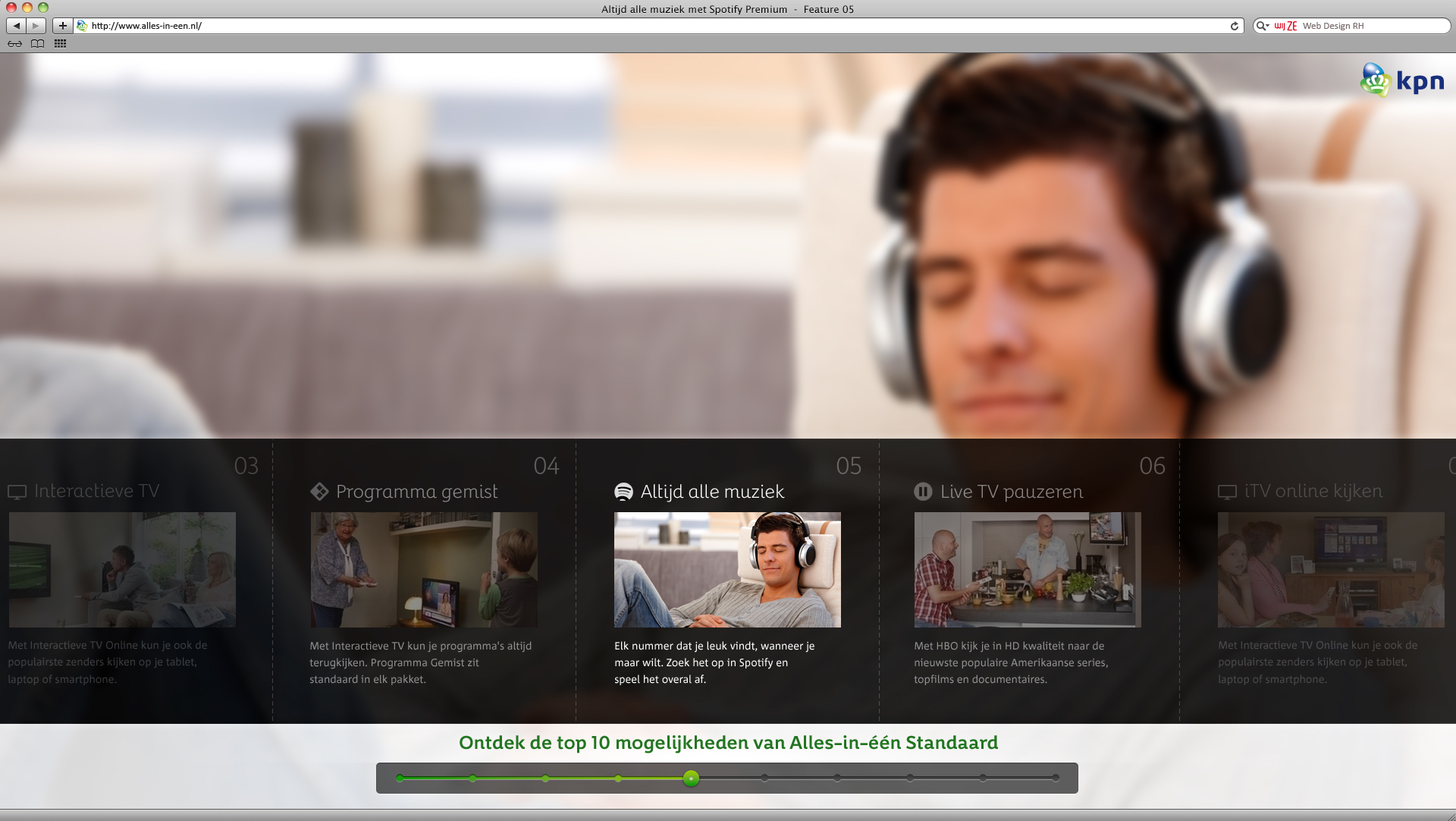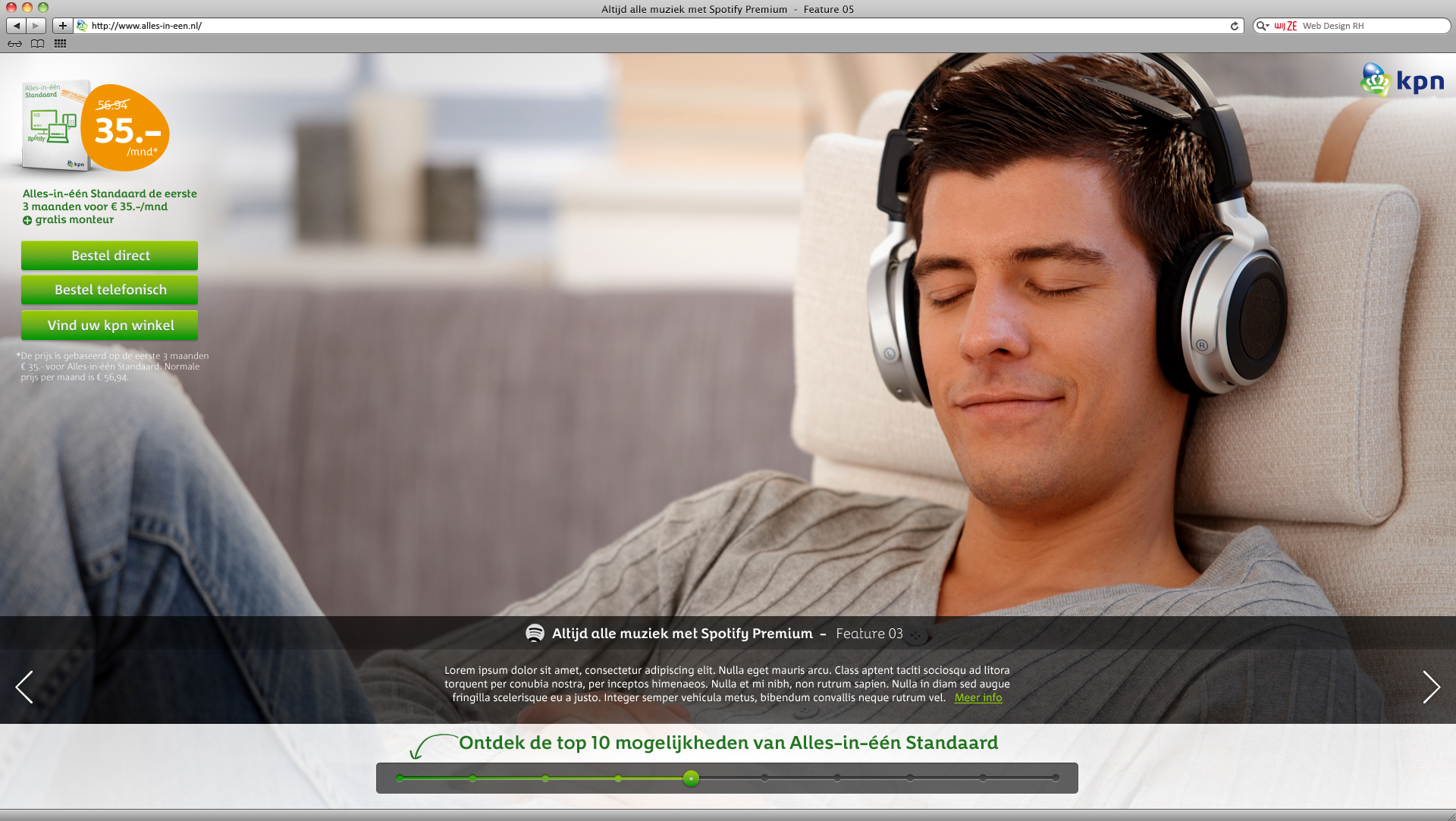 Agency 

- wijZE Rotterdam


Client 

- KPN Telecom


Personal contribution 

- Interaction Design & Web Design